CelebrityHateList.com
Other Junk
More wacky fun for the whole darn family!
---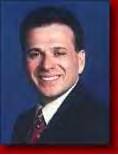 Philly's Most Hated All your favorite Philadelphia area locals are here. Take a look at the City of Brotherly Love's biggest jag-offs.
---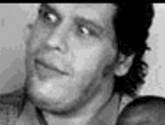 CREEPY GUY PAGE Take a gander at some of creepiest guys on the planet. Beware! Children discretion is advised.
---
SHADY T-ac – Like his hero Carnac, Shady T-ac amazingly solves riddles through hermetically sealed cyber envelopes.
---

BEST OF DENNY MILLER – Our fictitious Denny takes knocks on everyone as only America's most coxcombry comic can do.
---
INTERVIEW – It's very tough to get celebrities to talk to CelbrityHateList.com. Fortunately, Dom Deluise and Burt Reynolds were gracious enough to sit down with us. As soon as more celebrities sit down with us, we will post interviews immediately.
---
Osama Bin Laden – Just a short and simple shout out to this GRADE A @-HOLE.
---

Links – The few, The far between, those who will link with us!
---

Meet Team Cool Guy – Meet and greet the jabronies who bring the site to life.
---
PLEASE CLICK HERE.