WE NEED BEER MONEY: Please Support Our Sponsors.
CelebrityHateList.com
LINKS
We only link people who link us up, or promise to link us up. Hence, we barely have anything to link. We asked well over 40 sites to link together and they told us to, "Eat Me," something similar, or simply did not reply. So, these cats are the only ones with enough balls…
---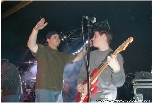 Weekend at Bernie's – The best damn band in Philly! Jeff, Bernie, the Black guy, and the other 2 guys kick some serious ass. Click on their name to see their schedule and check them out. And where the heck is the chl.com link on your site I was promised?
---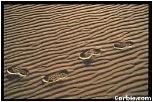 Matt's Rants - A straight shooter who um, who um, well check it out for yourself, and let him know what you think. Don't forget, It's just his opinion, he could be wrong... Cool site - check it out.
---

Yesterdayland.com – Never agreed to link up with us, but they NEVER delete our shameless self–promotion of CelebrityHateList.com on their message boards, which give us a s-load of hits. Any old TV show is chronicled here. Cool site - check it out.




Please e-mail us if you would like to link your site with ours.